Don't take these lights lightly.
Legit quality.
Confirmed power.
Transparency and safety.

Light energy output matters when it comes to red light therapy. Our panels have been independently tested and demonstrate outstanding numbers. Verified by one of the most respected laboratories in the country, Independent Testing Laboratories, the results confirm that our device is one of the most powerful, safest and economical devices around. Period.
multi-wavelength spectrum
Targeted Treatment
Here's to a healthier you! Keep it on a table, mount it on the wall, take it with you to bed. Keep it around, and your body will thank you.
shop Targeted Treatment
Full Body Treatment
This. This is comfort. Your essential companion is now even more powerful. Meet the ultimate device for a healthy life.
shop Full Body Treatment
REVIVE 180 MINI
You've asked. Small but mighty. Since it's so portable, you can easily turn it into your traveling buddy.
Plays harder.
Goes further.
be your absolute best with lumenberries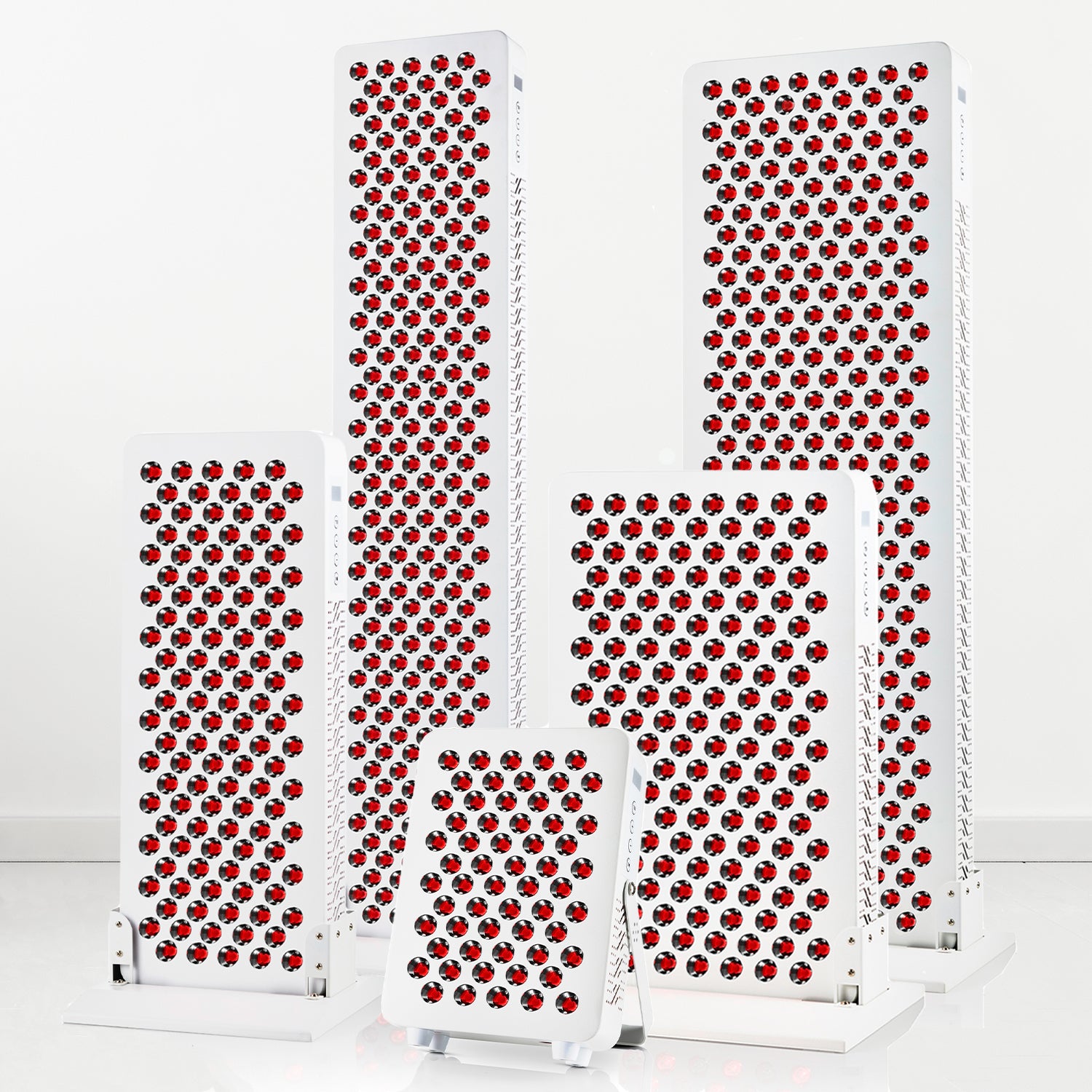 WAVELENGTHS Two Waves
(Standard) Clinically proven combination of safe, concentrated wavelengths of red and near-infrared light within a specific range of intensity that activates cellular regeneration & anti-aging systems in our body, and leads to increased cellular survival, rejuvenation, and healing..
Wavelengths: 660nm and 850nm



new
Multi Wave
(Optional) Customize your device with a combination of up to five of the most bioactive wavelengths!
*Adding more wavelengths doesn't add additional power to the unit.
Wavelengths: 630nm, 660nm, 810nm, 830nm, 850nm
MODES Continuous Mode This is a continuous wave of RED+NIR light and is the recommended treatment setting. High quality LEDs deliver light directly to the skin to enhance cellular function, boost and energize your body's natural defense systems, and bring relief from various ailments, leading to countless proven health benefits.



new
Pulsed Mode Studies indicate that using specific pulsing frequencies induces brainwave entrainment and boosts performance and recovery.
*Note: If you do want to use the Pulsed Mode, we highly recommend that you research its use and its effects before choosing this as an option.
Custom pulsing rates between 0Hz-1000Hz


new
Ambient Mode It is designed to help you stay in tune with your circadian rhythm, bring restorative sleep and support relaxation. This option allows you to control the brightness of the light so you may use it before you go to bed and in the morning, replacing your usual light source.
Fully adjustable brightness levels from 0-100%.

LIGHT POWER
Light Power and Coverage
Validated and based on independent, professional laboratory testing and can be used to guide dosing. Please see product page for details.
Spectral power distribution:
Total Radiant Flux: up to 139.92 milliWatts
Irradiance: >100mW/cm

Joules per sq.cm/minute: up to 3.9 Joules



SAFETY EMF Emission Our panels demonstrate outstanding numbers beating other popular panels on the market while remaining safely far below maximum recommended EMF limits. The magnetic and electric field levels in our devices are: : 0.0[µT]@4" and 0.0V/m@4" and carry no electromagnetic health risks.



No flicker Flicker (not the same as pulsing) affects people differently. If you are flicker-sensitive, you will be glad to hear we made sure there is no flicker associated with our models.